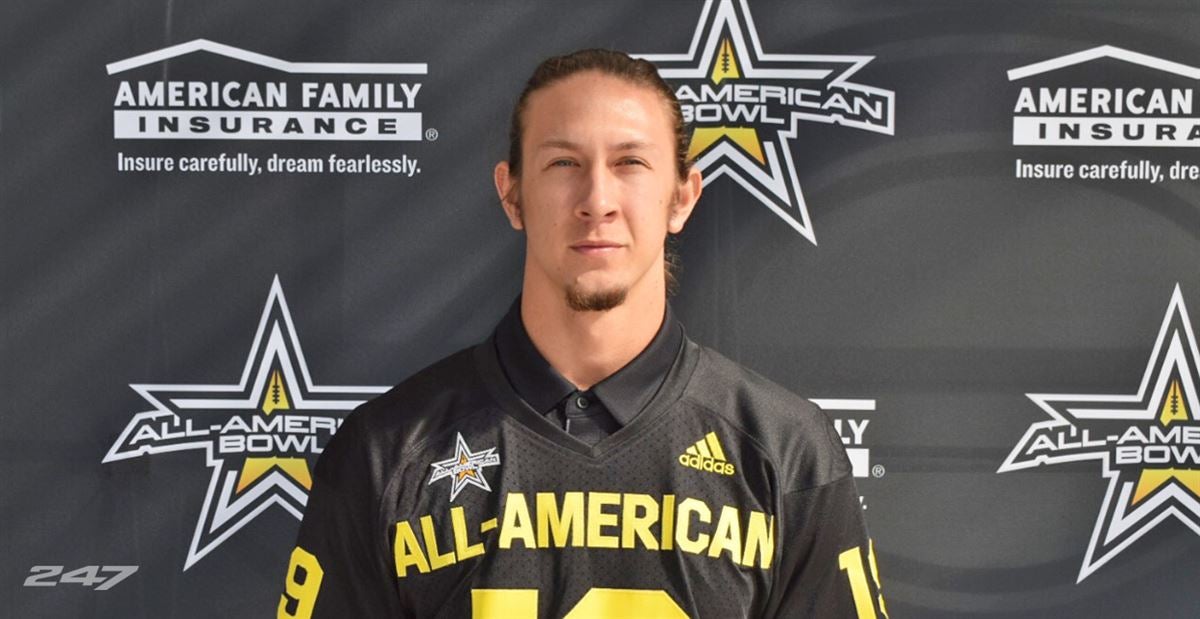 Asa Turner, a 6-foot-4, 215-pound athlete from Carlsbad, Calif., announced Saturday via his personal Twitter account what most already expected once he did not sign a letter of intent during the early signing period: he will choose between Washington and Notre Dame and sign a letter of intent during the second signing period, which starts on February 6th.
Click… pic.twitter.com/hvix8Jwu6z


— Jacob Asa Turner (@asaturner20) December 23, 2018
It was anticipated that long-time Washington commit would sign with the Huskies this past Wednesday, the first day of the early signing period for 2019 recruits, but that time came and went.
Football signing day at Carlsbad High School Carlos Harrison will be a Cowboy at the University of Wyoming, Duke Paane a Midshipman at the Naval Academy and Asa Turner announced that he will take some more time to make his final decision. #chslancers #cusdlearns. pic.twitter.com/lgMRroMBO1


— Carlsbad HS Lancers (@CarlsbadLancers) December 19, 2018
Turner was then interviewed that night, and said he might make a decision that night or at some point during the rest of the early signing period, which ended at 11:59 pm Pacific Time Friday night.
What kept @Cbad_Football athlete @asaturner20 from putting pen to paper on Wednesday morning? When does he plan on signing his #NLI? Hear it from the man himself! pic.twitter.com/hUPCE7nwg2


— Prep Pigskin Report (@KUSIPPR) December 20, 2018
But that decision never came.
"He loves the academics at Washington and how coach Petersen cares about the players as more than just football players," Carlsbad Head Coach Thadd MacNeal told 247Sports in mid-July when Turner made his verbal commitment known. "Asa really bought in to his Built For Life Program and I really think that's where he felt most comfortable. It wasn't a distance factor, he didn't mind how far away Notre Dame was, I just think in the end, Washington had been on him longer and he knows he can step in and play early and get developed and you can't really argue with that."
Notre Dame never stopped recruiting Turner, which meant the Huskies had to maintain his pledge. In the end they were unable to.
While head coaches are not allowed to talk about recruits by name until they sign, it was clear UW Head Coach Chris Petersen was referring to the Turner situation when he talked about 'vultures and low-down tactics' during his signing day press conference.
While Turner thinks about what college he'll go to, he also will be playing in the All-American Bowl January 5th in San Antonio and the Polynesian Bowl in Honolulu, January 19th.
Washington has signees playing in both games. Defensive lineman Faatui Tuitele and defensive back Trent McDuffie will join Turner in Texas, while Tuitele, Miki Ah You, Julius Buelow, Timothy Horn, Nathaniel Kalepo, Laiatu Latu, Noa Ngalu, Sama Paama, and Alphonzo Tuputala are all playing with Turner in Hawaii.
It's unclear if Turner will decide to take unofficial visits back to Notre Dame and Washington before deciding.