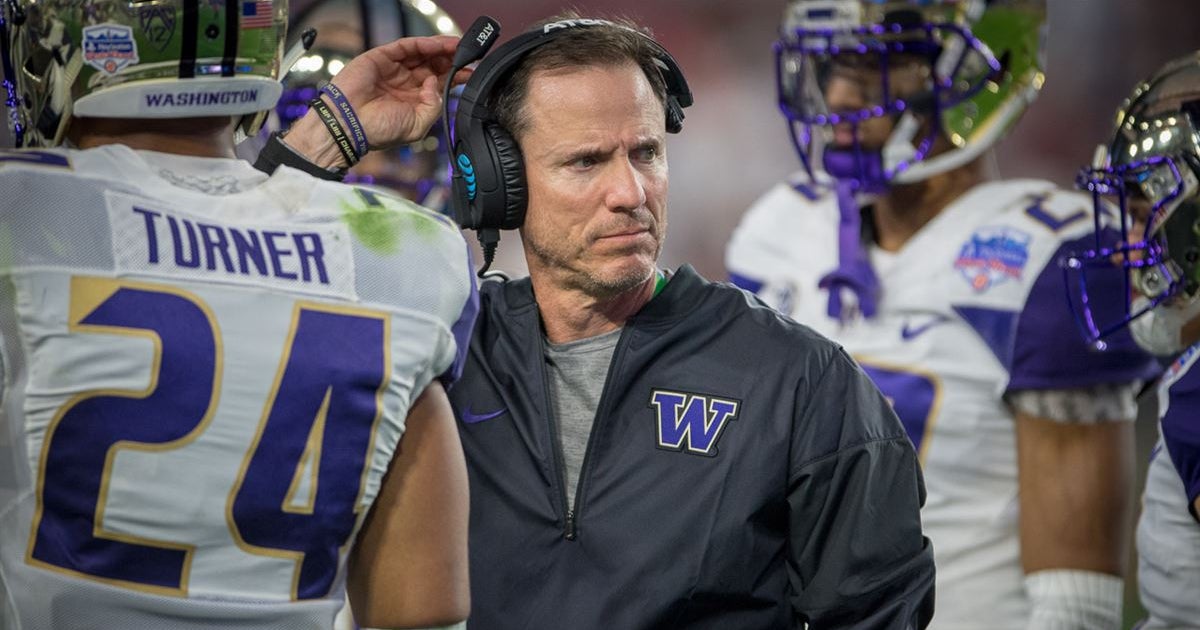 Although the Washington Huskies fell short in their season-opener against Auburn, linebackers coach and special teams coordinator Bob Gregory was complimentary of his team's effort. "First of all, we played extremely hard. Really proud of them. They were all over the place. They made plays. I was proud of them," Gregory said after practice on Tuesday. "Obviously, there are some plays on the field that we would like to have back, but I think if we play as hard as we did on Saturday and clean up our errors, we have a chance to be pretty good."
The Huskies allowed over 400 yards of total offese, but only allowed Auburn to find the end zone twice. "Well, keeping everything in front and inside," Gregory said, revealing the secret to their success. "When you get down in the red zone, our goal is to not give up touchdowns, so if we can do that, that's a good thing."
Gregory mentioned to the media he was not pleased with the punt coverage during Washington's loss to Auburn. "I think generally our coverage was not good," he explained. "That's something we emphasized today in practice. We have to get better at coverage. They had two big returns on us that could have hurt us."
Joel Whitford was named the starting punter before the season, but he punted just once against Auburn. Sophomore Race Porter came in and punted twice after. Gregory explained how it can be difficult for coverage teams to adjust when there's a switch at punter or kicker.
"Yeah, so Race (Porter) is a different kicker. All of our kickers and punters are a little bit different. We have to adapt to whoever is in there. Whoever is up has to be the guy and kick where it needs to be kicked."
Tevis Bartlett played his first three years as an outside linebacker, but looked destined to move inside for his senior season; however, he was named a starting outside linebacker prior to travelling to Atlanta. "Our whole deal is to try to get the best 11, 12, 15 guys going and Tevis Bartlett gives us the flexibility to play inside and outside."
He went onto mention that Tevis Bartlett played the entire first game at outside linebacker. "He really played all outside last game, but he's one of those guys that is smart enough to know both inside and outside. The field outside guy, the boundary outside guy, our dime backer. That gives you a little flexibility. I thought he played well out there."
One player Gregory singled out as a standout in Washington's first game of the season was DJ Beavers. "DJ played a great game. Really proud of him. He probably was of all of the inside guys that played, he probably graded out the highest.
Listen to the full interview below to hear Gregory talk in-depth about the performance of his special teams units, linebackers, and preparation for the North Dakota game.