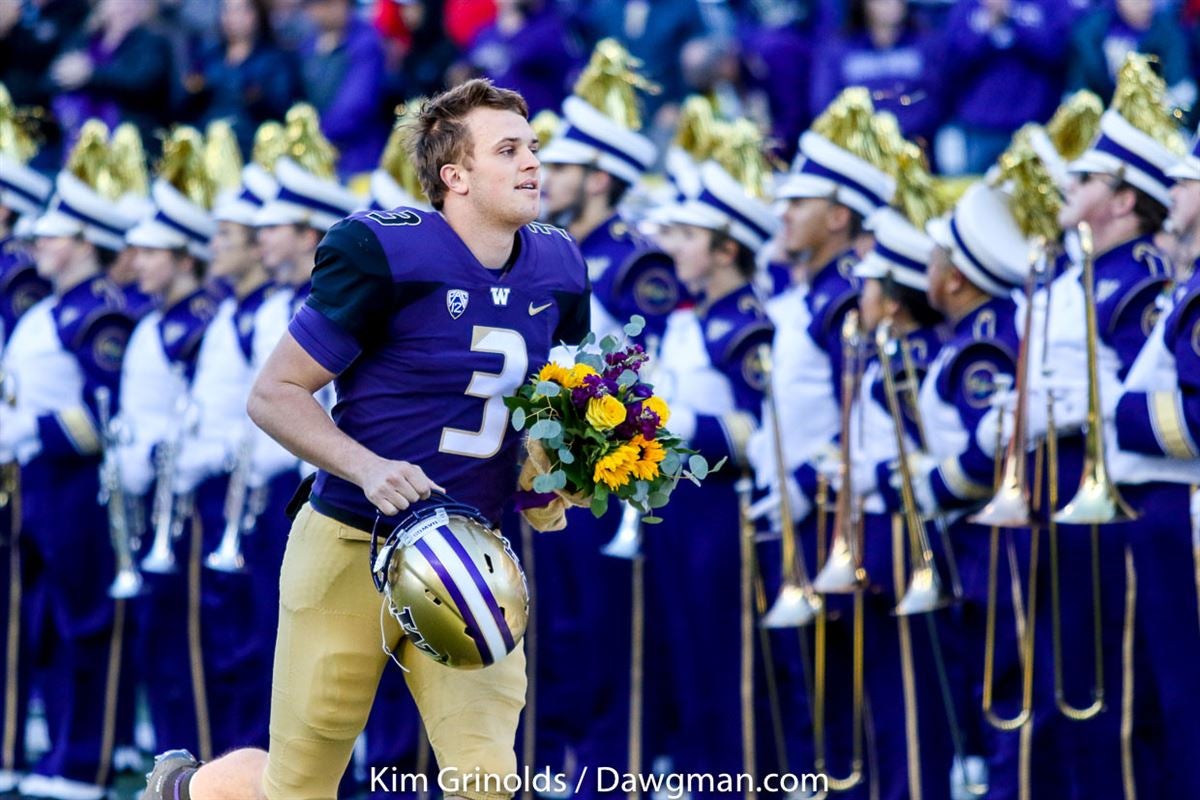 Washington held a media day just before the first day of the early signing period for recruiting – the media's last chance to catch up with the UW players and coaches before they headed south to Pasadena. Now that Christmas has come and gone, it's a good time to release these interviews.
The first one is with senior quarterback Jake Browning. He talks about the 2018 season, getting to the Rose Bowl, capping off his career the right way, the recent appointment of his former high school head coach – Troy Taylor – to Sacramento State, and some other topics – like how he's not going to get on any rollercoasters at Disneyland.
To listen to the 9-minute podcast, click on the audio link below.