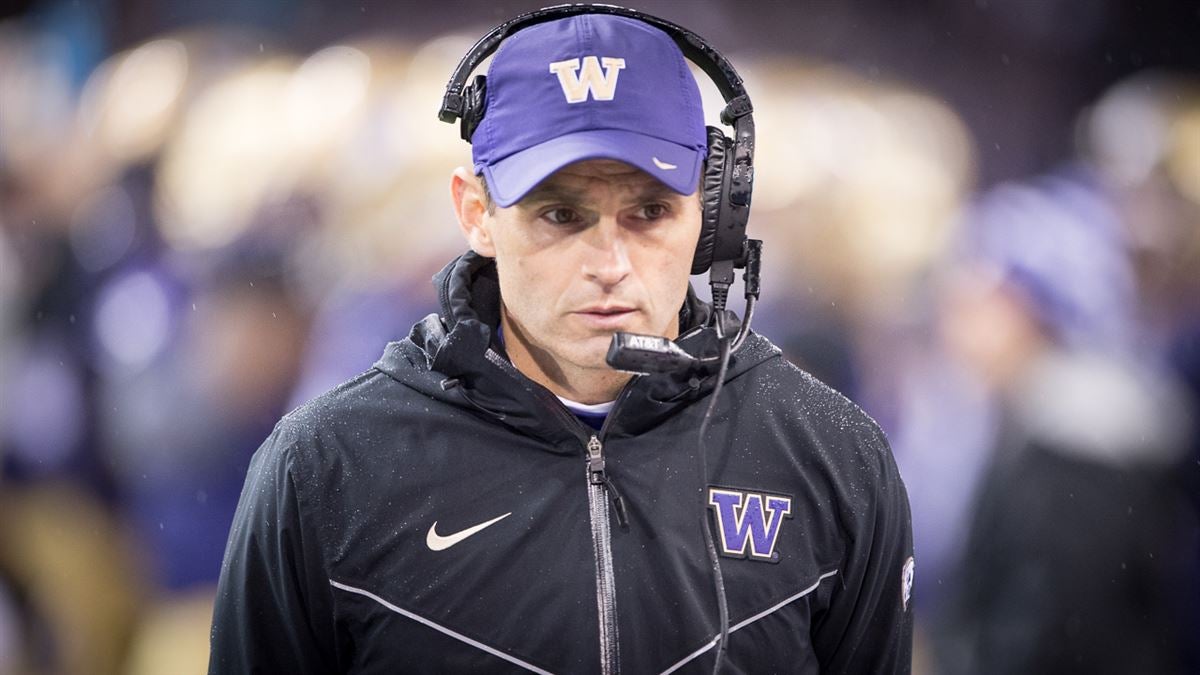 Late Sunday night, Bruce Feldman from FOX and TheAthletic.com reported via Twitter that Washington Receivers Coach Matt Lubick is set to leave Montlake.
#UDub co-OC/WRs coach Matt Lubick is leaving coaching for a business opportunity in his native CO: "I feel fortunate to have had the opportunity to work w/ UDub football. It's an amazing place w/ special ppl. I have a great opportunity w/ a new challenge I'm looking forward to."


— Bruce Feldman (@BruceFeldmanCFB) January 7, 2019


The lack of a strong pass game to balance out what Myles Gaskin and the rest of the running backs had done this season had become a bit of a sore spot with Washington fans, as Jake Browning's production dropped off to the point where the numbers from his final two years were down substantially from his first two years. And while it appeared like Lubick was recruiting the receiver position well the past couple of seasons, the production and development never really panned out. Only one player of his heralded 2018 receivers class played at all this past season – Trey Lowe – and he only played in two games and never caught a pass.
And with a number of high-level 2019 prospects on the west coast looking at Washington, Lubick was able to land one receiver for the class – Upland, Calif.'s Taj Davis. A lack of aggressively recruiting top receiving talent was one of the knocks also levied against Petersen's first receivers coach at UW, Brent Pease.
"I think you guys know, I go way back with him, and he is a really good person, and he's a good football coach," Petersen said of Pease at the time Pease was let go after the 2015 regular season. "But just without getting into too much detail, just kind of a new vision for what I think it should look like out there, and a new energy. I think that would help us. And it really kind of came down to that."
It feels like much the same situation this time around, as the on-field development seemed to stall out, as well as any recruiting momentum generated from three 10-plus win seasons.
Junior receiver Aaron Fuller led the team with 58 catches for 874 yards in 2018, but only had four touchdowns.
Washington's next receivers coach will be the fourth since Chris Petersen agreed to become UW's head coach at the end of 2013. Pease was his first coach, and then he was replaced by current UW Offensive Coordinator Bush Hamdan. Hamdan was then lured by the Atlanta Falcons after the 2016 season to be their Quarterbacks Coach, so Petersen hired Lubick, who had plenty of previous Pac-12 experience at schools like Arizona State, Oregon State and Oregon.
Petersen could go a few different directions with a new hire. He could just find another receivers coach in a like-for-like swap – the likeliest move – or he could move Hamdan back into the role, a position he was very successful at in 2016. That would necessitate the need for a new quarterbacks coach, so that version of musical chairs is less likely – especially now with Hamdan having forged relationships with the four quarterbacks tasked with trying to replace Browning in 2019 – Jacob Eason, Jake Haener, Jacob Sirmon and Colson Yankoff.
Two names that would certainly seem to pop up on any early lists would include former Boise State receiver and ex-UW Offensive Grad Assistant Kirby Moore, who has been Fresno State's receivers coach the past two seasons – and current UW Offensive Graduate Assistant Tyler Osborne. Osborne has been working with the receivers the last two years and is also considered an up-and-coming star in the college coaching ranks.