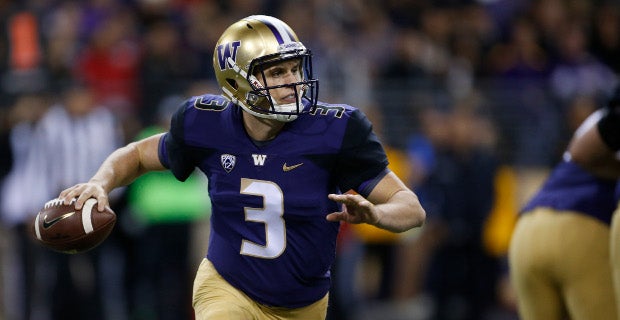 1. Jake Browning | QB | #3
The senior quarterback has 4 years of starting experience and will be a tough matchup for BYU's defense. He's thrown for 85 career touchdowns and this season has 7 touchdowns and 4 interceptions. Browning likes to stay in the pocket and has picked teams apart that give him too much time to throw. BYU will have to get pressure on Browning to create turnovers and disrupt him.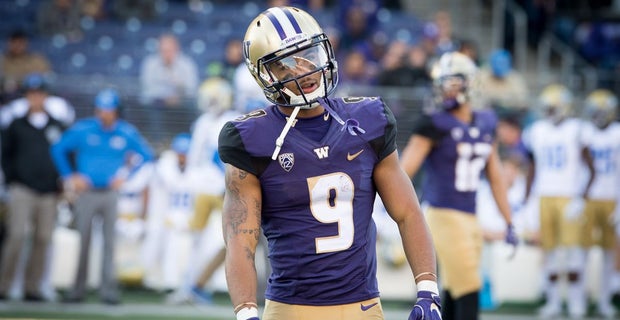 2. Myles Gaskin | RB | #9
Myles, also a senior is aiming to complete his 4th consecutive season of 1,000 yards rushing. He gets the bulk of the carries for the Huskies. He's a little bit of a smaller back at 5'10" but is shifty and fast. His best game of the season so far was @Utah two weeks ago where he ran 30 times for 143 yards and 1 touchdown.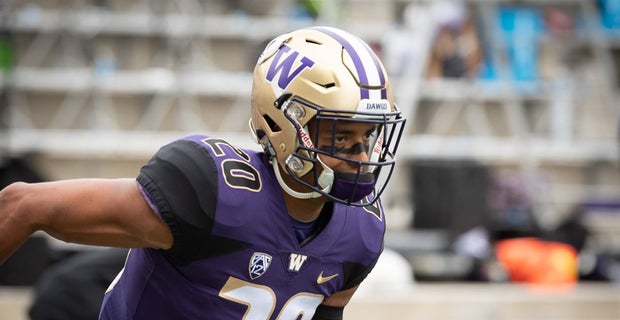 3. Ty Jones | WR | #20
For those of you that didn't know, Ty played high school football at Provo High School where he graduated from in 2017. He had a scholarship offer from BYU, but opted to leave the state and play at UW. Jones is a big target at 6'4" and leads the team in receiving touchdowns with 4 to go along with 10 catches for 202 yards this season.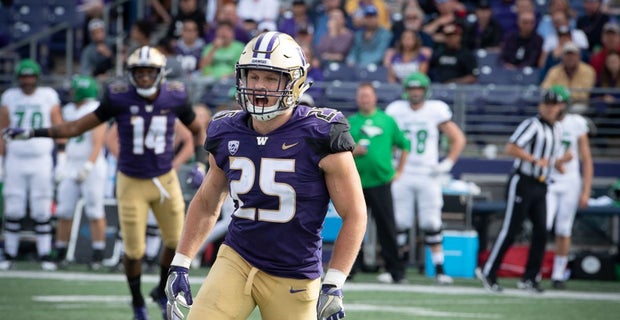 4. Ben Burr-Kirven | LB | #25
Burr-Kirven, the senior linebacker is a tackling machine. Last week against Arizona State, Ben had 20 tackles as well as 2 forced fumbles. Those 20 tackles were the most by a UW player in a game in 22 years. He just won back-to-back Pac-12 defensive player of the week and has 53 tackles in 4 games this season.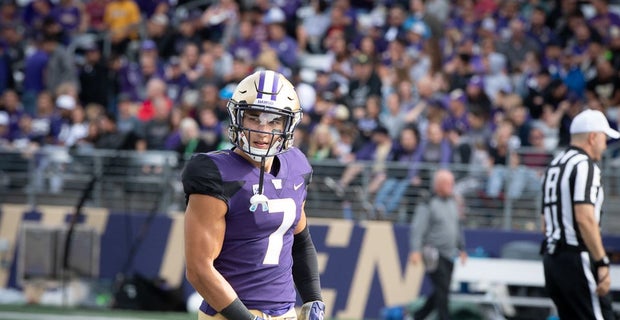 This group is arguably the best secondary in the country. Jimmy Lake, who was the Defensive Backs Coach and Co-Defensive Coordinator the last few years, is now the Defensive Coordinator. He's one of the best minds in football for coaching defensive backs and leads a talented and deep group that includes Taylor Rapp, JoJo McIntosh, and Myles Bryant. It will be a stiff test for Tanner Mangum and the Cougar offense to get the passing game going. 
Not a subscriber? Sign up now for a seven-day free trial and to get access to everything Cougar Sports Insider has to offer, including daily the best team and recruiting coverage on BYU sports. Don't forget to sign up for our Cougar Sports Insider Newsletter. It's free and a great way to get daily updates on BYU football, basketball and more delivered straight to your inbox. Like us on Facebook. Follow us on Twitter.