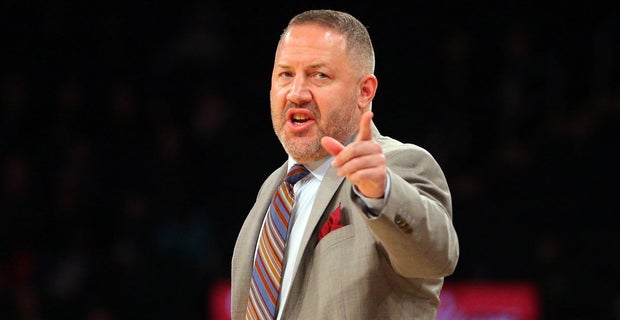 On Sunday afternoon, the No. 15 Virginia Tech Hokies (8-1) marched past South Carolina State, 81-44. It marks the third straight victory for Virginia Tech since the Penn State loss, with an average margin of victory of 37-points. The Hokies defense has also turned the corner, having surrendered 44-points or less on three separate occasions this season. The next upcoming opponent will be the Washington Huskies (7-3), and Virginia Tech Head Coach Buzz Williams knows his team will have to avoid a repeat of the Penn State game, when the two teams face off in the Air Force Reserve Boardwalk Classic presented by Citi Boardwalk Hall.
"I don't think that we were great at Penn State. I hope that we learn from it, similar to how we played against St. Louis last year [a 77-71 loss]. It was just blasé. It was not enough juice. It was not enough energy. It was not enough toughness. It was not field-goal percentage. It was not something that was on this [pointing at the box score], and I think the response of our program in what you saw today was maybe trying to get back to the core of what you have to be about," said Williams following a win over Central Conneticut State.
Part of the problem for Virginia Tech in their lone loss of the season, was the maturity of the team, says graduate guard Ty Outlaw. He admitted a big problem that the team was looking to address was the ability to rise to the occasion. 
"I don't know if I would say it was their defense, or it was us," said Outlaw after the Penn State game. "I think it was our first road game and we didn't handle the refs or the crowd or the momentum of a close game. We didn't play with maturity in clutch moments, and that led to the turnovers. They played solid defense, of course. I don't want to take anything away from them, but I think we just showed a lack of maturity. We could have completely handled it better. They didn't do anything wild. I think it was mostly our fault."
Since the loss, Buzz Williams has seen his team evolve over the past two weeks. Despite relatively flawless victories in the past three games, Coach Williams has seen his team respond to adversity, which in turn has developed their maturity levels. 
"I thought the best lesson that we took, particularly in the first half, is all the shots we were missing are primarily all the shots that we make. We were shooting practice shots. We weren't making them, yet we made 12 free throws, which was the most we had attempted in a half. But we were not offensive-sensitive when we were on defense, and I thought the maturity that our group showed … I thought that was the best part of today's game," said Coach Williams following the win against SCST.
No matter how well Virginia Tech has played over the past three weeks, there is pressure to perform against higher quality opponents away from Cassell Coliseum. The Hokies are 5-0 at home, 3-0 at Neutral locations, and 0-1 on the road. The Huskies will present the Hokies their toughest remaining out of conference test before ACC play kicks off on New Year's Day. Coach Williams know how important it will be to put in a good performance against Washington.
"Washington will beat us by 25 if we have the same blasé energy that we had at Penn State," said Coach Williams. "I'm hoping that we learned at Penn State and what we've talked about and shown since then relative to that … We'll have an issue or two or four, but we don't want it to be an energy issue."
Virginia Tech and Washington will be the last game of the day on Saturday, December 15 at 7:00 PM EST and will be shown on ESPNU.