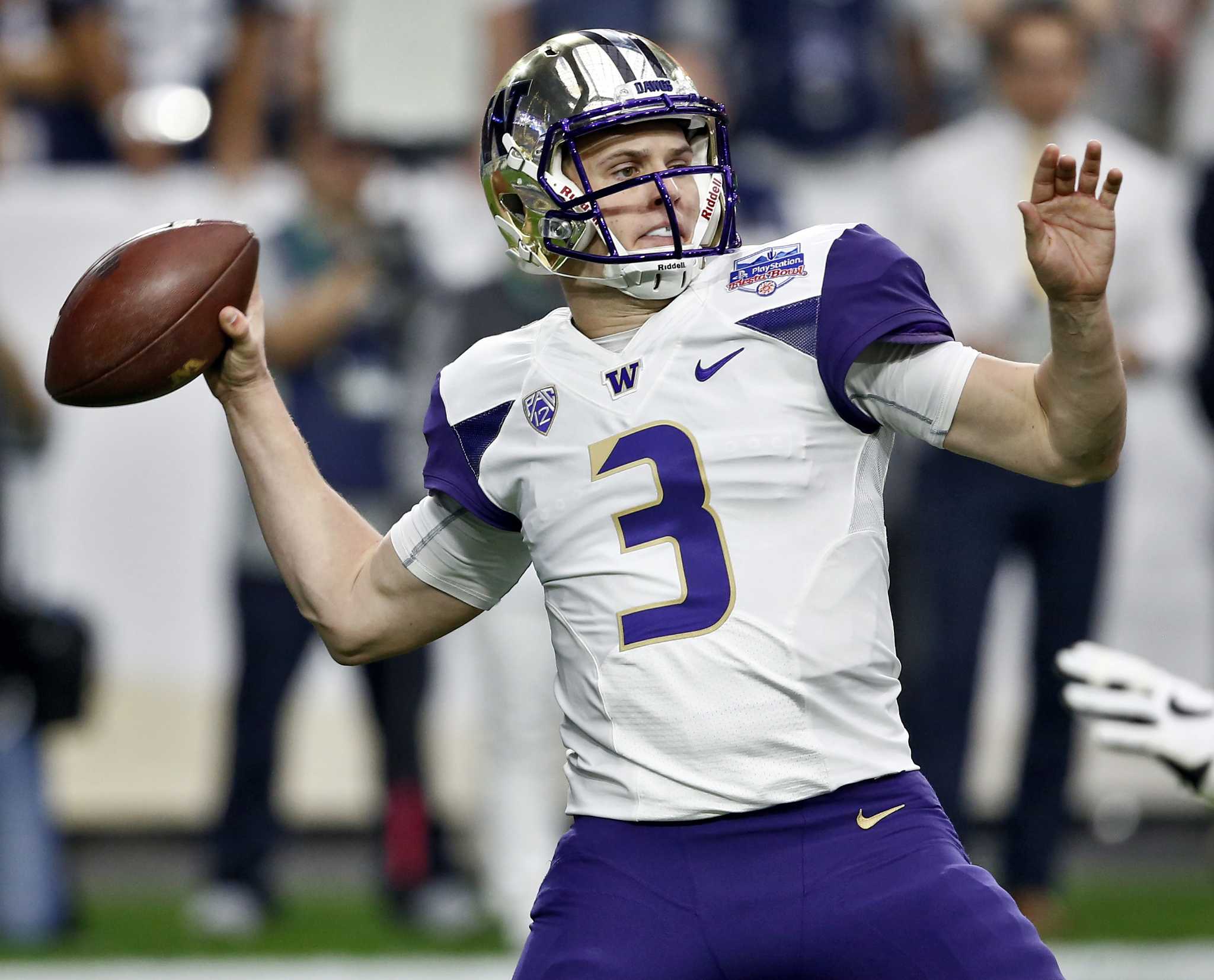 College football's first full slate of games will kick off this weekend, starting another year of triumph and heartbreak for programs around the country. For the University of Washington Huskies, who enter the season ranked sixth in the nation, the pressure is on. The question is, how will the purple and gold respond?
One possibility? A national championship – more on that later.
The Huskies took a step back last season after making the College Football Playoff the year prior. The Dawgs started the season out strong, rolling over their first six opponents by no fewer than two touchdowns – in other words, looking like they deserved their No. 5 ranking.
Then week seven rolled around, and with it an ugly 7-13 loss to unranked Arizona State. Two weeks later, the Huskies dropped another game, this time to Stanford – essentially eliminating them from the conference championship and, in turn, a shot at returning to the Playoff. Their season ended with a loss against Penn State in the Fiesta Bowl.
On the surface, it was fairly surprising. The defense was mostly solid, and the team still averaged over 35 points-per-game. The biggest difference came in the play of quarterback Jake Browning.
While Browning was still a solidly above-average signal caller, he failed to reach the heights of his sophomore season. There, he threw for 3,430 yards and a whopping 43 (yes, you read that right) touchdowns. Last year, he managed just 19 scores on 2,719 yards through the air.
RELATED: UW Huskies top Pac-12 in preseason AP poll
A large factor there was likely the absence of first-round draft pick John Ross, who was nigh-uncoverable the previous year. While he still had a stellar talent in Dante Pettis, losing your top target is tough hurdle to overcome for any quarterback.
I do think the Huskies will bounce back this year, Browning included. He's a rock solid foundation for head coach Chris Petersen's offense, and it wouldn't be a shock to see him come into this season with a chip on his shoulder.
If Browning is the base, running back Myles Gaskin is the piece holding it all together. In each of his three seasons, the Washington native has rushed for at least 1,300 yards and ten touchdowns. Last year, he found paydirt 21 times. Despite his fantastic production, Gaskin seems to continually fly under the national radar – so like his QB, don't be surprised when he plays like a guy with something to prove.
SEE ALSO: Washington Huskies' 2018 recruiting class: 
Finally, the defense (as has become expected under Petersen) will likely make life miserable for its opponents. The unit's play last season led to 39 sacks and 15 interceptions. Those takeaways led to 89 points on the other end of the field. While there have been some losses, such as defensive tackle and frighteningly nimble enormous man Vita Vea, excellent coaching and talent will lead the Huskies to another strong defensive effort.
RELATED: 5 takeaways from UW Huskies spring football debut
Put it all together, and I think you have a legitimate contender. The question will be, as it was last year, whether or not the Huskies can avoid trap games. Outside of facing Auburn week one, the Huskies' strength of schedule is passable. If they want to have a real shot at the Playoff, the Dawgs have zero margin for error.
On paper, there isn't a team in the conference they shouldn't beat. However, week seven once again holds a potential trap in No. 24 Oregon. While the Huskies have absolutely pasted the Ducks for the past two years, Oregon looks like a team on the rise. Combine that with a tough road atmosphere and one of the more heated rivalries in the conference and you've got an interesting matchup. The Huskies also face Stanford in week ten, who are always a threat, particularly with Heisman hopeful Bryce Love.
SEE ALSO: When the Huskies extended Chris Petersen's contract in 2017, they made him the highest-paid PAC-12 coach: 
Ultimately, watch for the Huskies to win the Pac-12. Potential trap games and injuries aside, they stand head and shoulders above the rest of the conference.
RELATED: Seahawks draft UW tight end Will Dissly in 4th round
Whether they can contend for a Playoff spot depends heavily on whether or not they can beat Auburn this weekend. If they do, there is a real chance the Dawgs could go undefeated – and come playoff season, that could very well give them a shot at redemption.