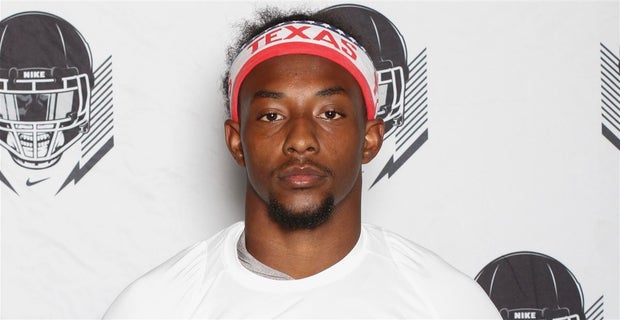 It's no secret that Washington has one of the best secondaries in the country and one reason is because they recruit really well and then develop those players.
One recent offer went out to 2019 Dulle (Sugar Land, Tx.) DB Ainias Smith and the talented defensive back, who recently committed to Texas A&M said he was shocked, but still very intrigued with the offer.
"Coach (Will) Harris offered me and he said he felt like I could play all five positions in the secondary, but it sounds like they see me playing more of the nickel corner spot," Smith told Dawgman.com shortly after talking with Harris. "Actually, yesterday was the first time I'd ever spoken with them, so I've never met them before and they are planning on coming out to my school (in the Houston area) either tomorrow or Friday."
Smith did discuss a possible visit to Washington, but he also noted that with his recent commitment to A&M, he isn't sure if that will fly.
"It came up in the conversation, but I just committed to Texas A&M (January 1st) and coaches usually don't like that much when you take other visits, so I'm not really sure right now," Smith said. "I just want to get to know the coaches there more and see how it goes, so I guess we'll see what happens."
In addition to his offers from Washington and the Aggies, Smith has 15 other offers including Duke, Georgia, Northwestern and Vanderbilt among others.
In addition to being a very good student, on the football field, Smith describes himself as aggressive with the ability to play on either side of the ball.
"I consider myself to be very aggressive and I love to hit," Smith said. "On offense, I like to have the ball in my hands and on defense, if the ball is in the air, I love to get the pick and take it for six, but if I can't get to the ball, I'll hit you hard. I have no problem with that.
"I just love to play, so I can play on either side of the ball and I'll be happy. Washington likes me on defense, but (Texas A&M) wants me on offense, as a slot receiver and that would be great too."
As a junior last season, Smith totaled 483 yards and 10 touchdowns on the ground while hauling in 55 receptions for 717 yards and 10 touchdowns, leading his team in all three categories.
Defensively, Smith wracked up 23 tackles and three interceptions from his cornerback spot.
We'll continue to keep tabs on Smith throughout the rest of the recruiting cycle as we get closer to Signing Day on February 5th and we will update news on him as it happens.