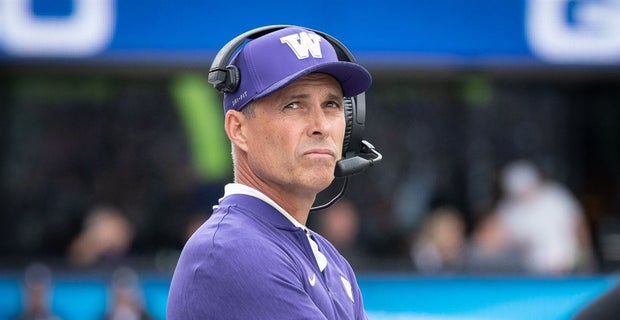 On the heels of being ranked No. 20 in the AP Top 25 poll, the lines and odds for BYU's next game in the 2018 season was released.
BYU is traveling to take on the No. 11 Washington Huskies this Saturday in Seattle and the Cougars opened up Sunday night as a 17-point underdog.  That line likely reflects a more accurate indicator of the challenge that BYU has coming up on Montlake compared to where the two teams are ranked.
BYU will be looking for their third win on the road and their third win as a double-digit underdog.  All of BYU's road games so far have seen the Cougars as double-digit underdogs.
The last time both BYU and Washington entered a game against each other was in the 1997 season opener.
Saturday's game is going to be a huge challenge for the Cougars.  Washington's Jake Browning hasn't been spectacular like he was two years and the Huskies have at times played down to their competition but they are nearly unbeatable at home with Browning as the quarterback and the Cougars have only won in Seattle once and that was against a winless Huskies squad in 2008.
It'll be interesting to see if the line starts moving down or if the money moves in favor of the Huskies and the line gets close to a 20-point edge in favor of the Huskies.
Kickoff is set for 6:30 pm in Seattle this Saturday and will air on FOX. This will be BYU's first trip to Seattle since the 2008 season.  BYU won that game 28-27 and Washington went on to go winless (0-12) that season under former Huskies head coach Tyrone Willingham.
Television and game time for BYU football's game at Washington on Saturday, Sept. 29 have been announced. The game featuring the No. 25 Cougars and No. 10 Huskies will start at 5:30 p.m. PT at Husky Stadium and be televised nationally on Fox.#BYUFootball pic.twitter.com/VmLaqaP1ZY


— BYU Cougars PR (@BYUCougarsPR) September 17, 2018
Washington opens as a 17 point favorite against BYU.


— CougarStats (@CougarStats) September 23, 2018
Not a subscriber? Sign up now for a seven-day free trial and to get access to everything Cougar Sports Insider has to offer, including daily the best team and recruiting coverage on BYU sports. Don't forget to sign up for our Cougar Sports Insider Newsletter. It's free and a great way to get daily updates on BYU football, basketball and more delivered straight to your inbox. Like us on Facebook.Follow us on Twitter.