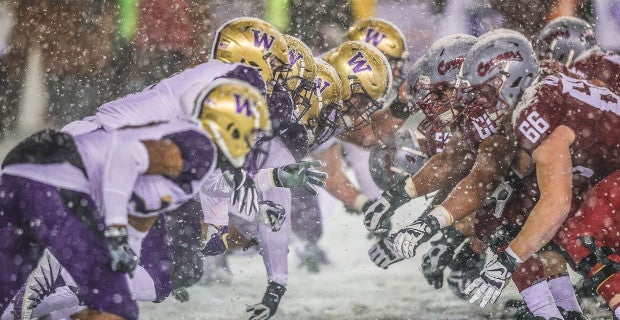 The Pac-12 Power Rankings are out ahead of Championship Weekend!
The regular season is now over and all that is left to play in the league's conference championship game, which will be between the Washington Huskies out of the North division and the Utah Utes out of the South Division, and Stanford vs California, which will be made up on Saturday after being postponed two weeks ago.
We'll update our ballots following the finish of the conference championship game, and then one final time after all the Pac-12 team's play in their bowl games.
The league has had one of their more crazy seasons this season and that's led to some major shakeups within our power rankings for the fourth, or is it the eighth straight week?! 
247Sports' Pac-12 sites have teamed up for a weekly Power Ranking. The voters are: Jason Scheer of Wildcat Authority, Chris Karpman of Sun Devil Source, Adam Munsterteiger of Buff Stampede, Matt Prehm of Duck Territory, Angie Machado of Beaver Blitz, R.J. Abeytia of The Bootleg, Tracy Pierson of Bruin Report Online, Ryan Abraham of USCFootball.com, Dan Sorenson of Ute Zone, Shannon Carroll of BearTerritory.net, Chris Fetters of Dawgman.com, and Barry Bolton of CougFan.
We'll release our power rankings each Monday throughout the college football season. These rankings are not based on the standings at the date of release, but instead, are rankings based on who we believe is the league's best team regardless of standing and all the way down to the team we believe is playing the worst football regardless of standing. The team with the lowest amount of points is the league's highest-rated team. The team with the most points is the league's lowest-rated team in our power rankings.
You can find  all our previous power rankings below:
Week 7
Week 12
Check out the rankings below, and also make sure to give us your own rankings and reasoning in the comments section!