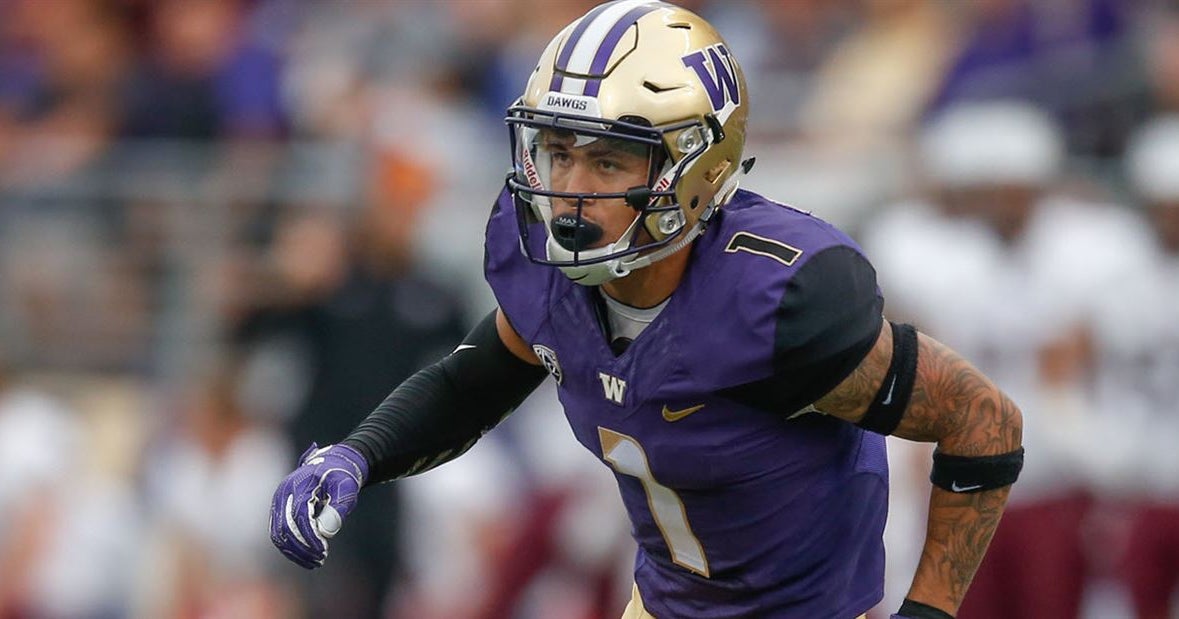 Chris Petersen wants the Washington Huskies to only worry about what's going on inside the team room and eliminate the outside distractions. But when you're getting preseason All-America mentions, it's not that easy.
Byron Murphy is in the enviable position of getting those mentions and hearing about it from his family, but at the same time he knows his head coach has it right. In order to perform at their maximum Saturday against Auburn in Atlanta, the Huskies have to hone in on the details and ignore the rest.
Murphy talked to Dawgman.com Monday about that, as well as learning from Jordan Miller and how the young guys are nipping on his heels like he was just a couple years ago.
On Jordan Miller
"Actually I met Jordan on my official visit here and that's when we connected. I got his phone number, asked him questions. But when I got here we had a couple of older guys too like Sid, Kev, Budda. Jordan was another guy to help me out, figure everything out about the culture here, all the defense stuff. He helped me with tips, little things on the details in our defense. It was a big deal for me just to ask him questions because he's been here before. He was a good role model for me when I got here."
Playing in the Fiesta Bowl help for this game?
"Yessir. That was a big game last year too. This game is a big game obviously. It's the opening game. We've got to come out and see how our defense is going to compete against them, SEC team. It's a big game for us and a great game-opener for us."
On being named to some preseason All-America lists…
"Actually my Mom sent it to me. It's a blessing. I thank God every day for the situation. But Coach Pete does not want us to pay attention to that, not get caught up in all the hype. I thank God every day for that type of blessing and I'm going to keep working hard to go even higher and higher."
On the one thing you've learned from Coach Lake that has helped you play as well as you have…
"Coach Lake is a great guy on and off the field but mostly we have meetings about what I can do to improve my game. Watching film was the biggest thing for me. Going into the office room, even if it's just for 30 minutes watching film, the other day we just watched a whole clip of everything – third down, everything. He tells me what I need to work on and that's what I do. I go in to watch film with Coach Lake and have been doing that ever since."
On dreaming of opportunities like this Saturday as a kid…
"This was definitely a dream. Auburn has always been a good team, SEC of course. Just dreaming about playing in this game was a big thing for me. Growing up and watching everything, of course I want to be in this game. I'm just ready to play on Saturday, hyped up."
To listen to the whole interview, click on the audio link below.